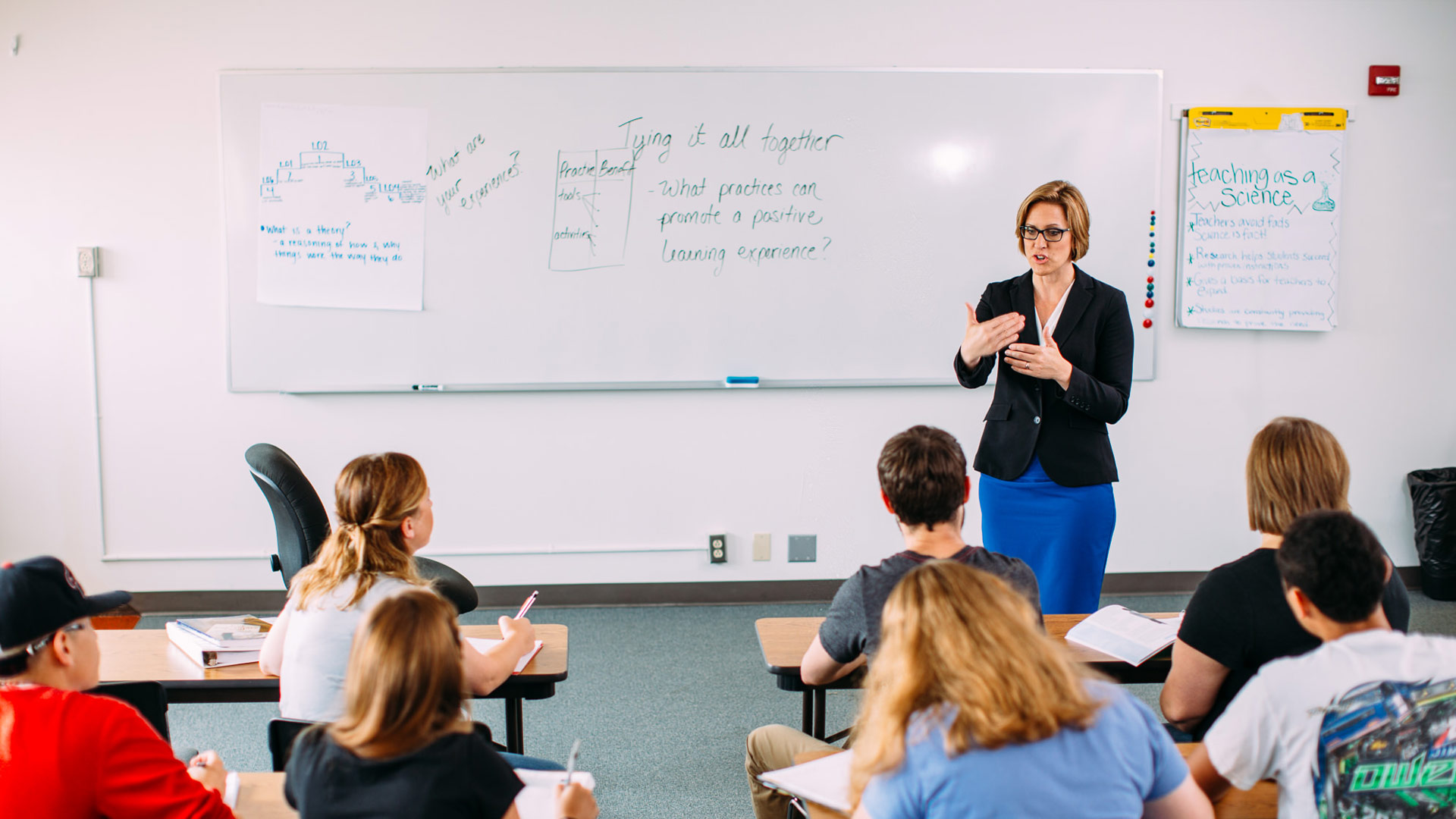 Curriculum and Instruction Master's Degree (MSE)
About the Program
Enhance your teaching, leadership, and classroom instruction skills with a master's degree in curriculum and instruction - instructional leadership. In this program, you will explore instructional theory and new approaches to curriculum design that meet the needs of today's elementary and secondary schools. Through improved curriculum design, you'll be able to improve student outcomes by helping your students learn more and understand better. If you already have a bachelor's degree, the online master's in curriculum and instruction – instructional leadership is a great way to further your career goals.

Curriculum and Instruction Master's Degree Emphasis Areas
In the curriculum and instruction master's degree program, you can specialize in the subject of your choice. Most of these emphases are available online.
Additional Information
Admission Criteria
Submit official transcripts
Send three references (download reference form (PDF))
Send a Statement of Purpose to the Dean of the School of Education and Counseling
Transfer Credit
A maximum of 18 graduate credits, subject to evaluation by the Dean of Education and Counseling, may be transferred from another regionally accredited graduate institution and applied toward a degree. Graduate credit accepted must meet a minimum course grade of B and be an appropriate substitute for courses in a WSC program. Credit that has been applied toward a previously earned degree will not be accepted, except for the 9 credit hours that are a part of the professional education core. All classes within an MSE degree program must fit into a 10-year timeframe for degree completion.
Recognized for Excellence
Wayne State College is continually recognized for incredible value, successful graduates, and innovative learning.
Affordability
Master's degrees at Wayne State College are among the lowest priced in the nation.
Take the Next Step
Online classes are available throughout the summer, fall, and spring. Advance your career and get started today!