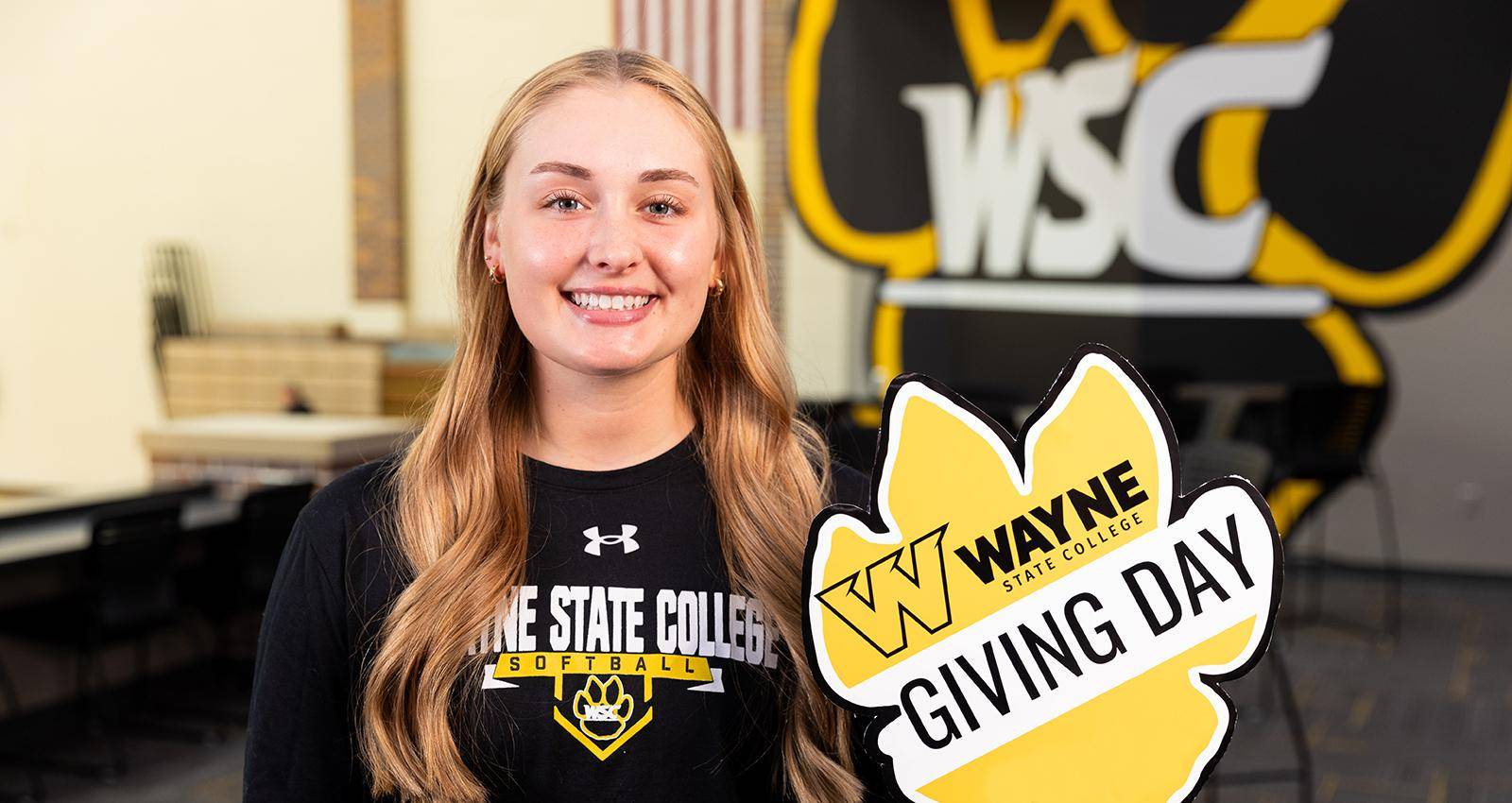 WSC Giving Day
Support this annual event and help raise scholarship money!
Home / Alumni and Friends / Make a Gift / Giving Day

SUPPORT WAYNE STATE COLLEGE
2023 Giving Day: Friday, April 21
WSC Giving Day is a scholarship giving campaign that aims to inspire all of Wildcat Nation - students, alumni, friends, faculty, and staff - to come together, show pride, and support their alma mater. By raising critical scholarship funding, we can continue to offer a quality education that is affordable, accessible, and gives students a college experience that truly changes their lives. Every dollar of proceeds goes directly towards scholarships!
2023 Update: You helped us raise $132,000 for scholarships at Wayne State College. Thank you so much for your support and generosity!
Support Scholarships at WSC
Hear from President Marysz Rames, students, deans, athletes, and coaches on the important role scholarships play in the lives of students. Every dollar raised on Giving Day goes directly toward scholarships.