Piano Lessons or Voice Lessons Registration
Sign up now for piano lessons or voice lessons, available as part of the WSC Music Academy. Lessons are for all ages and will be from Jan. 17 through April 28.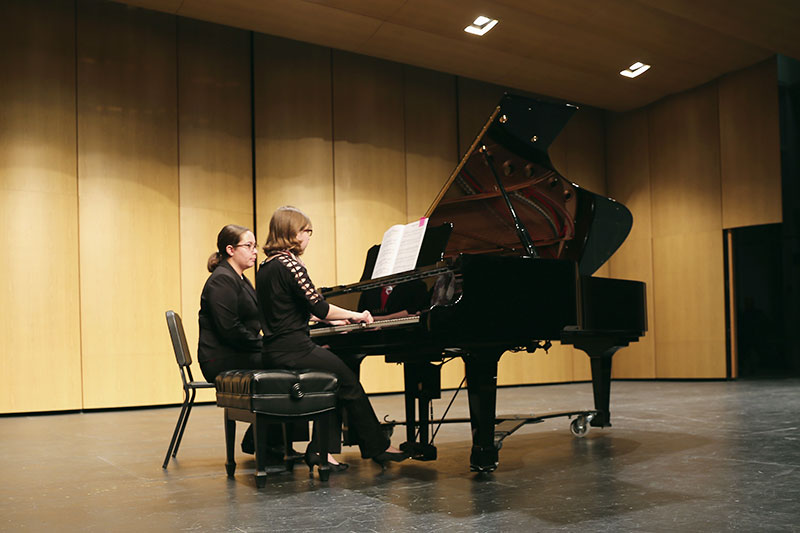 The Wayne State College Music Academy provides area students with weekly 30-minute lessons taught by WSC music students. Book fees are included in the registration fee, as well as an opportunity for end-of-semester recitals to share progress with family and friends.
Assorted instrument lessons are available upon request. Remote lesson options are available. Music Academy teachers include accomplished WSC music students.
No music lessons during mid-term break, which is March 6-10.
Eligibility: Music Academy is open to all students ages 5 to adult.
Cost: $200
Spring 2023 session is Jan. 17 - April 28. Registration deadline is Jan. 17.
Contact:
Angela Miller-Niles, Assistant Professor - Music Department
402-375-7514
[email protected]