Symphonic Band and Wind Ensemble
Enjoy an evening of music at Wayne State College.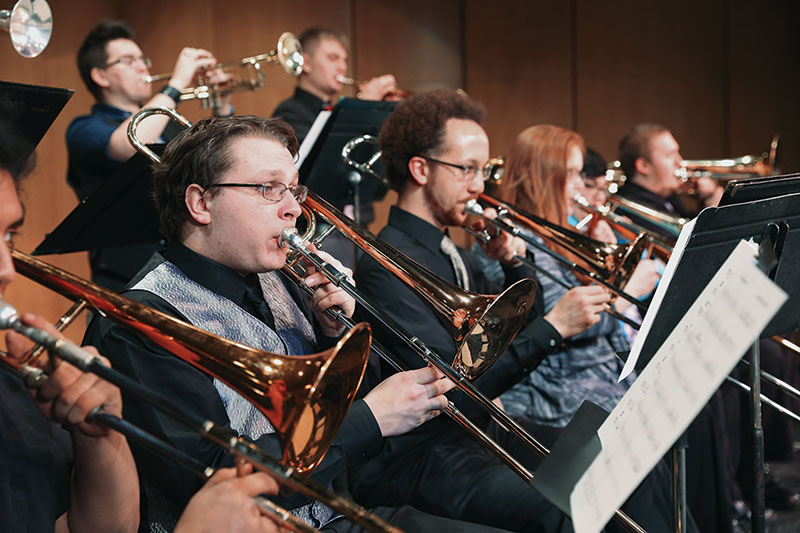 Imaginary worlds. A festive fiesta. The groove of a complex rhythm. The Wayne State College Symphonic Band and Wind Ensemble showcases musical adventure! Dr. Josh Calkin conducts the Symphonic Band and Dr. David Bohnert conducts the Wind Ensemble. A reception sponsored by National Association for Music Education (NAfME) follows the concert in the Peterson Fine Arts Lobby. If you are unable to attend, catch the web stream.
For more information, contact Dr. Bohnert dabohne1@wsc.edu.