Ecuador 2020 Study Abroad Informational Meeting
Learn more about the Ecuador study abroad trip for 2020 (tentatively planned for June).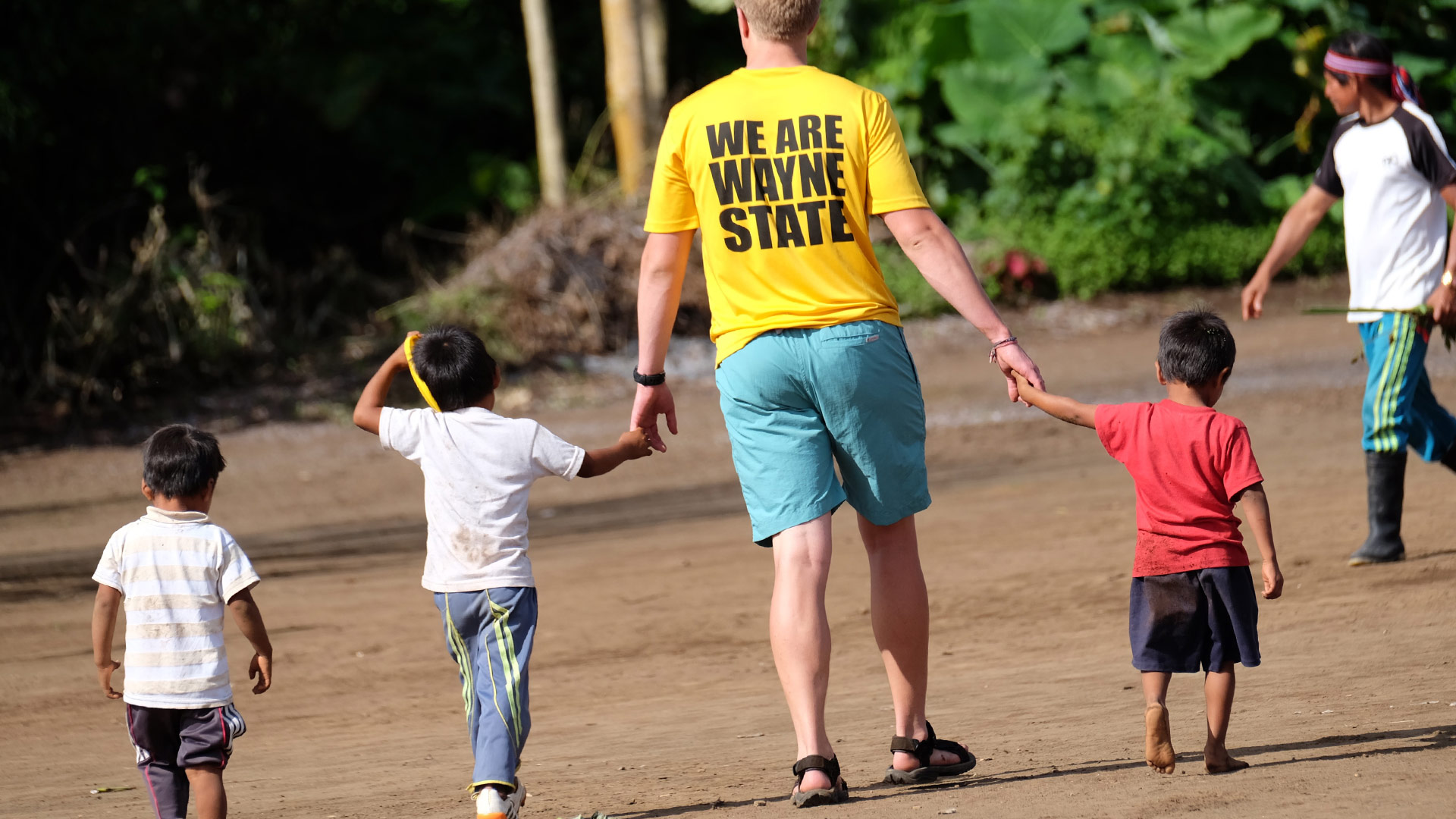 Travel with Wayne State College grad Dean Jacobs to learn about different cultures and geography in the Amazon Rainforest while also practicing service-learning in Ecuadorean communities.
Live, work and play with the Quichuas Karanquis, an indigenous people in Ecuador's Northern Highlands
Learn about traditional ways of life, serve a community, hike a mountain, visit the Earth's equator
Hike in the jungle, serve a community, participate in tribal customs as you learn about the Achuars' relationship with the Rainforest
For more information, contact Lisa Nelson at 402-375-7182 or linelso1@wsc.edu.