Black and Gold Performing Arts Series: Voctave
The Black and Gold series seeks to enlighten, educate, and entertain! This event features Voctave, an 11-member singing group from Florida.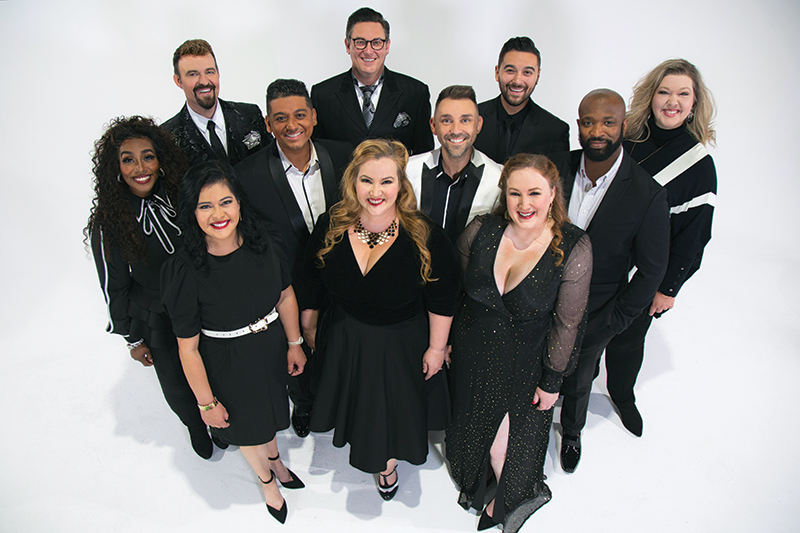 A cappella sensation Voctave marks the opening of the newly renovated Ramsey Theatre on Wednesday, Feb. 22, at Wayne State College. The 7:30 p.m. concert is part of the WSC Black and Gold Performing Arts Series. This performance is free and open to the public. It is not a ticketed event.
Voctave is an 11-member singing group from central Florida. Formed in 2015, the vocal synergy represents diverse backgrounds and musical experiences with roots in musical theater, contemporary Christian music, barbershop, pop, and choral music. Their musical purview includes worldwide appearances, countless recordings, and performances with Grammy, Dove, and American Music Award winners.
With nine albums available digitally, Voctave has secured numerous number one ratings on iTunes, Amazon, and Spotify. The group has also ranked in "Billboard" magazine's Top 25 and earned more than 150 million video views.
Repertoire often spotlights audience favorites, such as Disney medleys, "The Impossible Dream," and "Moon River."
For more information, contact the WSC Department of Music at 402-375-7359.