Faculty Recital: Works by Women Composers
Featuring Dr. Angela Miller-Niles and Shelly Armstrong on piano. The concert will also be livestreamed.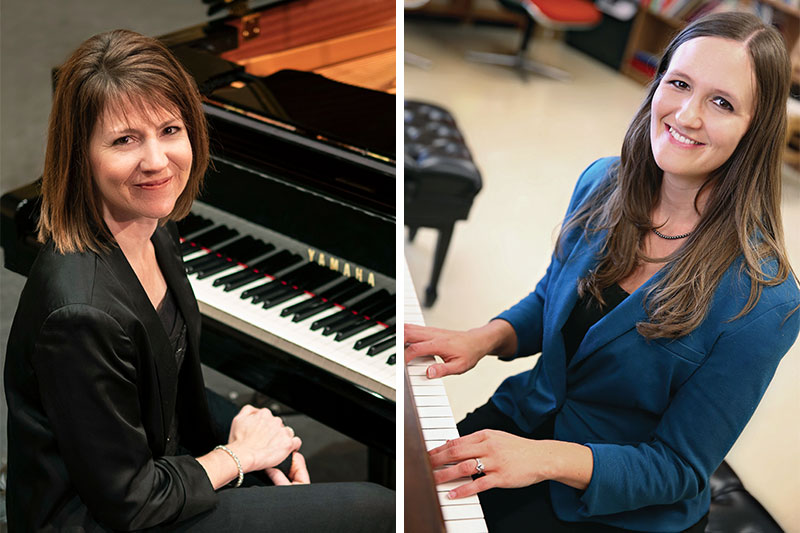 In the face of historical adversity, women composers persisted. Dr. Angela Miller-Niles, professor of piano, and Shelly Armstrong, staff accompanist, commemorate contributions by women composers with a two-piano recital.
The concert is free and open to the public and will also be livestreamed.
Throughout history, women were often discouraged from or denied the pursuit of musical education or achievement. This concert delivers diverse repertoire by gifted female composers. Selections include "Variations" by Melanie Bonis (1858-1937), a prolific composer and self-taught pianist; the unique and unusual "Triptych" by world-renowned Dianne Goolkasian Rahbee, b.1938; and the spirited dance tune "Three Fantastic Variations on Lilliburlerlo" by Madeleine Dring (1923-1977).
For more information, contact the WSC Department of Music at 402-375-7359.