Movie Screening: "Nosferatu"
A horror film hosted by the WSC Media Club and the Majestic Theater.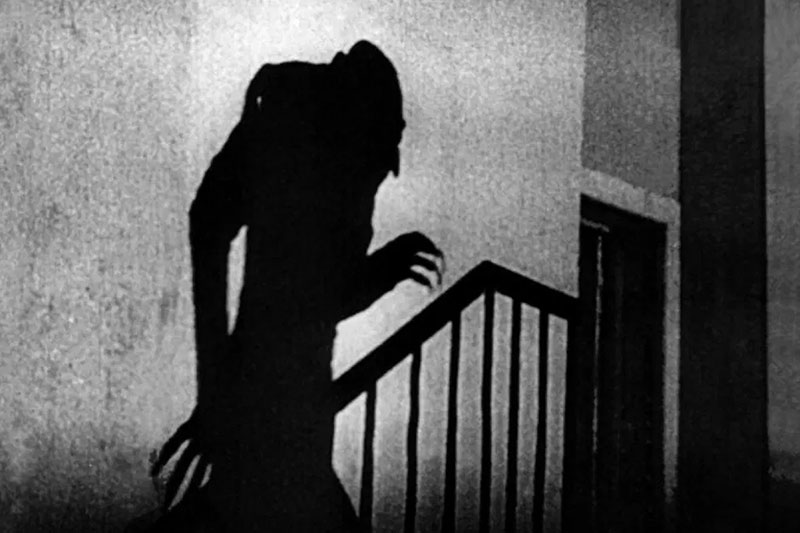 Channel your inner goth at the showing of "Nosferatu" hosted by the Majestic Theatre in partnership with the Wayne State College Media Club. Attendees are encouraged to dress goth style in celebration of Halloween and the movie's theme.
Nosferatu is considered a cinematic masterpiece due to its creative camera angles, negative image use, and superimposed images. Directed by F.W. Murnau and written by Henrik Galeen, the 1922 German Expressionist horror film is an unauthorized adaptation of Bram Stoker's 1897 novel Dracula. Max Schreck stars as Count Orlok, a vampire who spreads pestilence and death in search of a young woman.
The silent film was remastered for modern cinema by Dr. Michael White, WSC assistant professor of communication arts. White also enhanced the orchestral score. A short discussion, led by White and Dr. Robert Zahniser, retired WSC professor of communication arts, follows the showing.
For more information contact White at 402-375-7595.