Yoga Workout Session - December
Yoga is open to WSC students, faculty, and staff. See all December yoga dates here.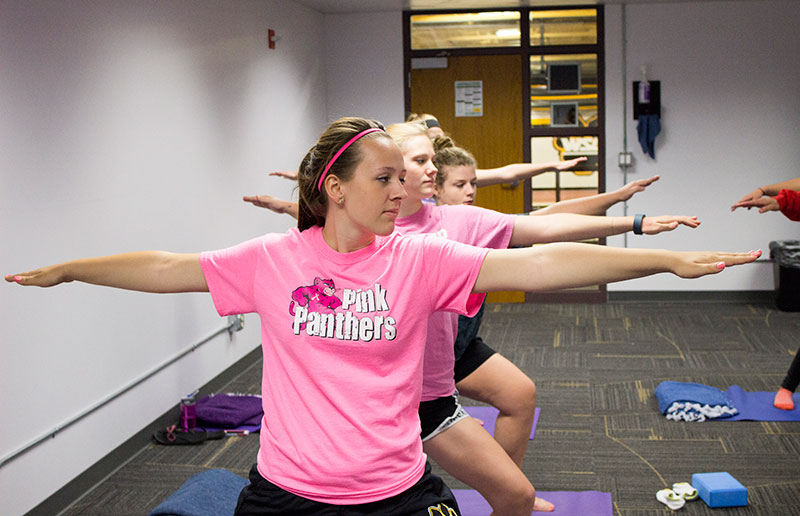 A restful, calming class incorporates smooth transitions from pose to pose with the intention of linking breath to movement. The gentle flowing movements will include both passive and supported poses.
Yoga is at 8:15 p.m. Thursdays.
Yoga dates in December:
Thursday, Dec. 7
Thursday, Dec. 14
Sign up through the IMLeagues app.
Call 402-375-7521 for more information.
Follow @WSCRecCenter on Twitter for up-to-date information on exercise class schedule changes.