Yoga - July
Yoga is open to WSC students, faculty, and staff. See all July yoga dates here. This class is led virtually.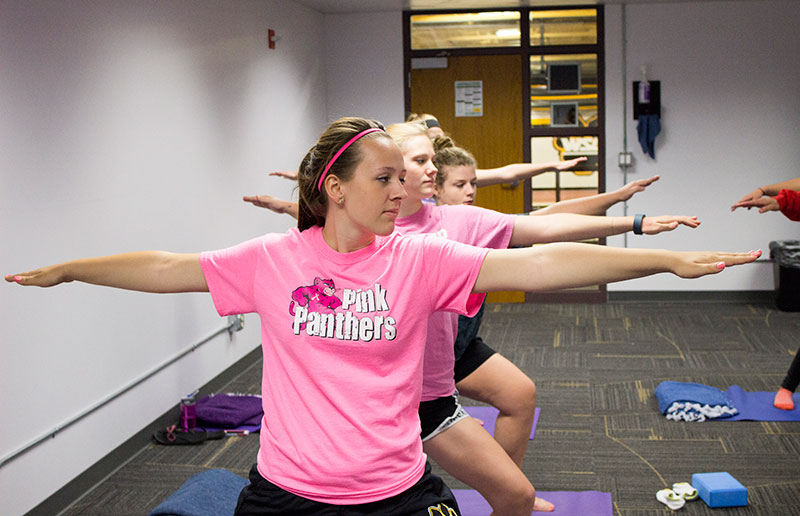 A restful, calming class incorporates smooth transitions from pose to pose with the intention of linking breath to movement. The gentle flowing movements will include both passive and supported poses. This is a perfect beginner's yoga class.
Yoga is at 5:15 p.m. Tuesdays and Thursdays.
Yoga dates in July:
Tuesday, July 5
Thursday, July 7
Tuesday, July 12
Thursday, July 14
Tuesday, July 19
Thursday, July 21
Tuesday, July 26
Thursday, July 28
Sign up on the IMLeagues app.
Call 402-375-7521 for more information.
Follow @WSCRecCenter on Twitter for up-to-date information on exercise class schedule changes.