Yoga - April
Yoga is open to WSC students, faculty, and staff (and their spouses/dependents). See all April yoga dates here.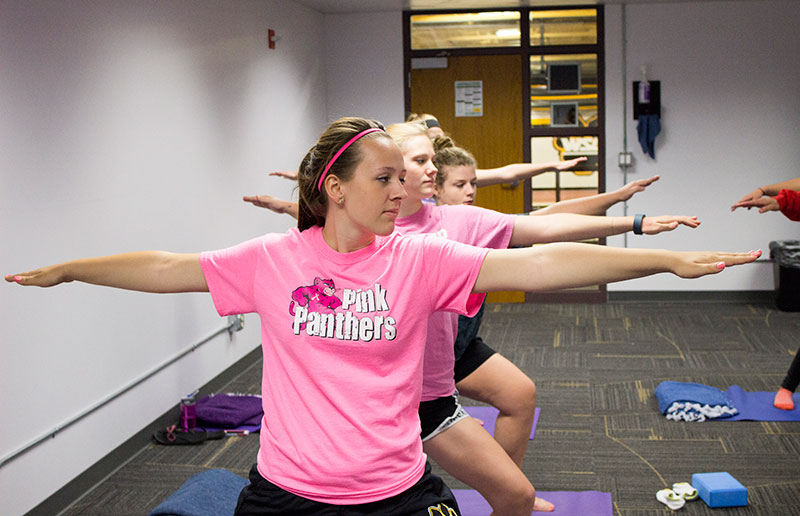 A restful, calming class incorporates smooth transitions from pose to pose with the intention of linking breath to movement. The gentle flowing movements will include both passive and supported poses. This is a perfect beginner's yoga class.
Yoga dates in April:
Wednesday, April 7
Wednesday, April 14
Wednesday, April 21
Wednesday, April 28
To sign up, download the IMLeagues app or visit reccenter.wsc.edu (log in and click on IMLeagues icon, then click on Intramural Sports and complete information).
Call 402-375-7521 or 402-375-7481 for more information.
Follow @WSCRecCenter on Twitter for up-to-date information on exercise class schedule changes.