Theatre Show: "Everybody"
Written by Branden Jacobs Jenkins. Directed by Mollie Young. Featuring WSC theatre students.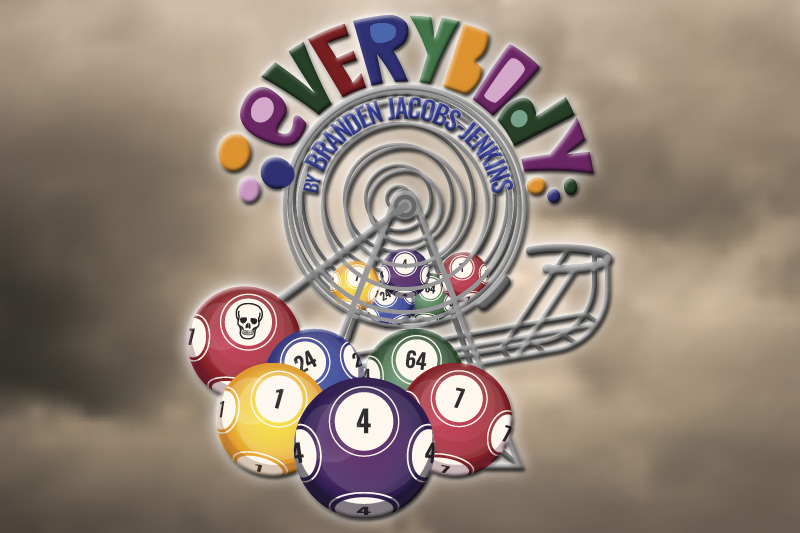 Tickets are available at the door, with no reserved seats. Seating is limited. "Everybody" is produced by special arrangement with Dramatists Play Services, Inc.
"Everybody" is a modern take on the 15th century morality play "Everyman." Life's randomness is dramatized with a nightly lottery dictating which actors play certain characters. This poignant, playful approach reinforces the gravitas of living and dying as actors must prepare for multiple roles. Everybody's death journey is informed by encounters with Friendship, Kinship, Stuff, Mind, Five Senses, Understanding, and Love. "Everybody" contains mature themes and runs about 90 minutes.
Cast members include Rowan Klein, Avery Partida, and Ethan Voss of Wayne, Neb.; Victor Carranza of Ainsworth, Neb.; Noah Miller, Maria Sellers, Kenna Johnson, and Victoria Harrington of Omaha, Neb.; Debonaire Williams of Lafayette, La.; Alycia Gage of York, Neb.; Katie Stodieck of Schuyler, Neb.; Buddy Osmond of Broken Bow, Neb.; Owen Brodd of North Bend, Neb.; Anna Mayes of Beemer, Neb.; Jay Rodriguez of Nebraska City, Neb.; Rebecca Hart of Wahoo, Neb.; Annah Wells of Ceresco, Neb.; Madison Dvorak of Grand Island, Neb.; Ella Johnson of Gretna, Neb.; Macie Ebmeier of North Platte, Neb.; and Heather-Lillie Tomka of Lyons, Neb.
Mollie Young, adjunct professor of theatre, is director with Tessa Masek of Wahoo, Neb., serving as stage manager. Brian Begley, associate professor of theatre, is technical director, scenic designer, and lighting designer. Costume designer Anna Mae Kruger of Wayne, Neb., is assisted by Anna Mayes of Wayne, Neb.; Kaitlyn Nelson of Castana, Iowa; and Katie Stodieck. Sound design is conducted by Mollie Young and Justin Holliday-Mitts of Mount Prospect, Ill. who also runs the sound board. Erin Pfiefer of Madison, Neb., operates the light board.
The building, lighting, electrics, set and props crews include Zoey Campbell of Papillion, Neb.; Kylie Cautrell of Hoskins, Neb.; Ashley Gunderson of Ida Grove, Iowa; Danielle Janssen of Tecumseh, Neb.; Claire Jensen of Aurora, Neb.; Iyla Sutherland of Nevada, Iowa; Justin Holliday-Mitts; Rowan Klein; Anna Mayes; Noah Miller; Kaitlyn Nelson; Ethan Voss; Tessa Masek; Erin Pfeifer; Katie Stodieck; and Debonaire Williams.
For more information, contact Mollie Young at [email protected].