8-Man and 9-Man Team Football Camp (July 23-25)
A full-contact (high and hard) padded team camp where players and coaches have the opportunity to develop fundamentals and techniques as well as team objectives.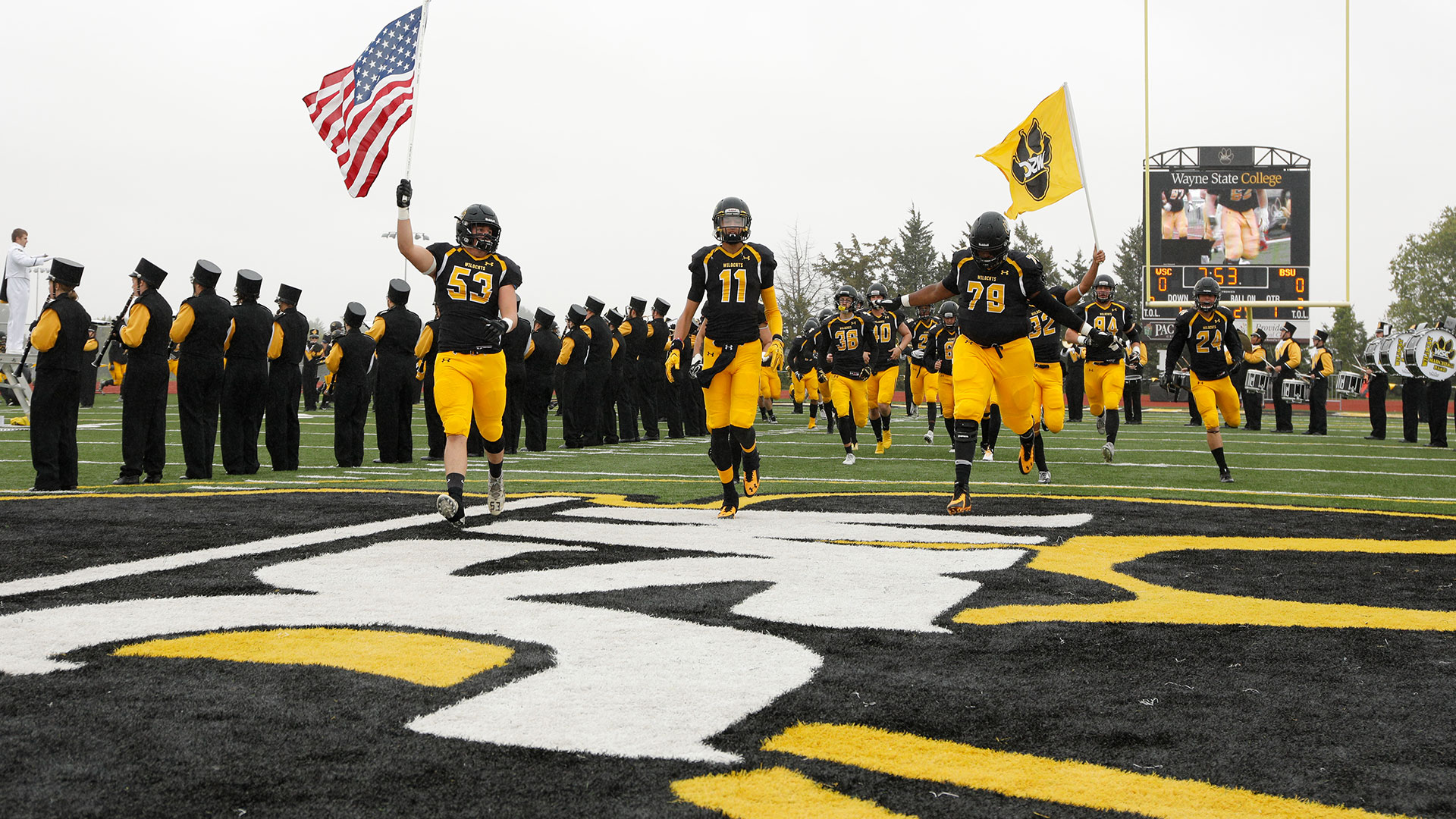 Each day will include team practice sessions, team scrimmages, and team competitions including relay races and King of the Camp.
Players will need:
Cleats, workout shoes, and shorts
Shoulder pads - jersey/pants with leg pads
Helmet - mouthpiece
Injury prevention items if needed
Personal items for dorm: Bedding, towels, tan, spending money
Includes:
Individual instruction from WSC coaching staff
Camp t-shirt
Meals in the WSC cafeteria
Dorm room accommodations
Full-time athletic trainers
Contact:
For more information, please contact Logan Masters at 402-375-7115 or lomaste1@wsc.edu.