Symphonic Band and Wind Ensemble
Featuring the WSC symphonic band and wind ensemble.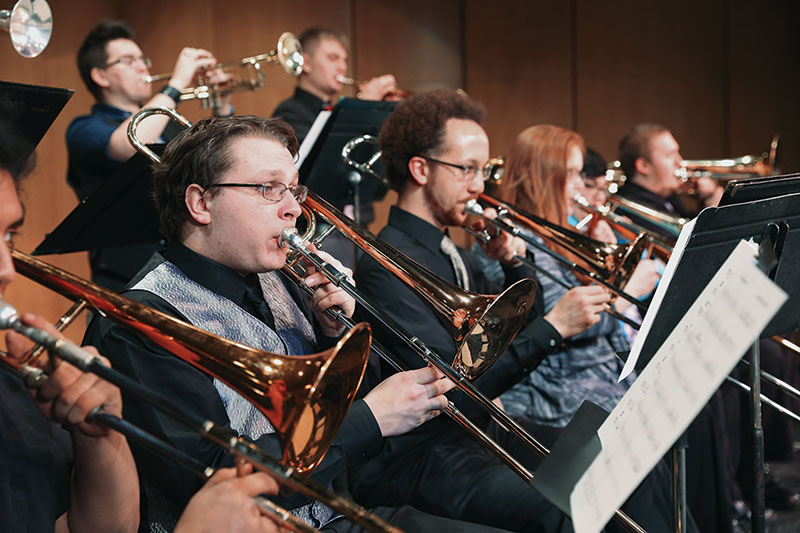 The Symphonic Band, conducted by Michael Genslinger, celebrates humanitarian work with "American Red Cross March" by Louis Panella and sentimentality with "Nostalgia" by Rossano Galante. The Wind Ensemble, conducted by Dr. Josh Calkin, presents selections under the theme, "From Darkness to Light." Repertoire includes "An American Elegy" by Frank Ticheli, a tribute to those lost and survivors at Columbine High School, and the uplifting "Early Light" by Carolyn Bremer.
For more information, contact the WSC Department of Music at 402-375-7359.