Nursing Career Camp
Sponsored by Wayne State College and the University of Nebraska Medical Center.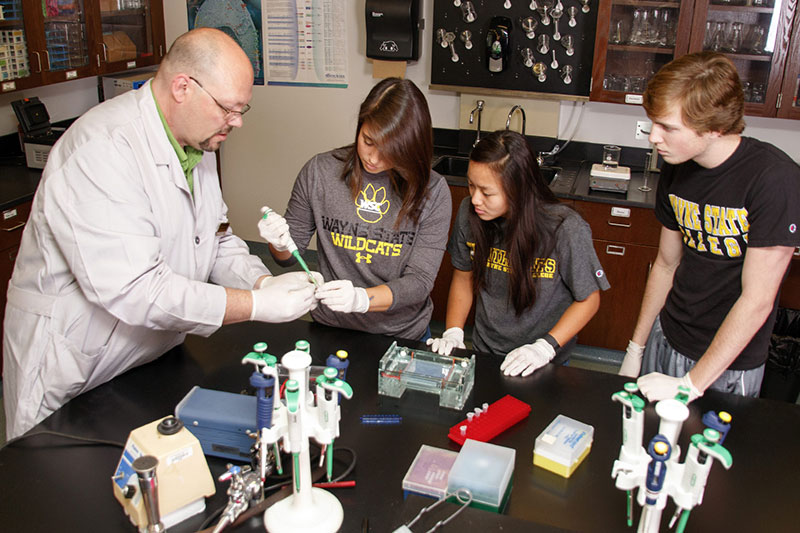 July 30
8:30 a.m. Check in at Bowen Hall. Learn about the brain and heart with interactive demonstrations.
July 31
8:15 a.m. Check in at PV Library in the Carhart Science Building.
8:30 a.m. Depart WSC for UNMC Norfolk Campus (arrive at 9 a.m.). Application of day one activities in the professional nursing role. Use of simulation mannequins and 3D virtual technology.
Return to WSC by 4:30 p.m.
Open to grades 10-12 (may have completed 12th grade).
To keep costs low, students must provide their own sleeping bag, pillow, and towel. T-shirt is included.
Contact: Dr. Danielle Peekenschneider, WSC assistant professor of biology, 402-375-7338 or dapeeke1@wsc.edu.