Banner Contest
For Homecoming 2018.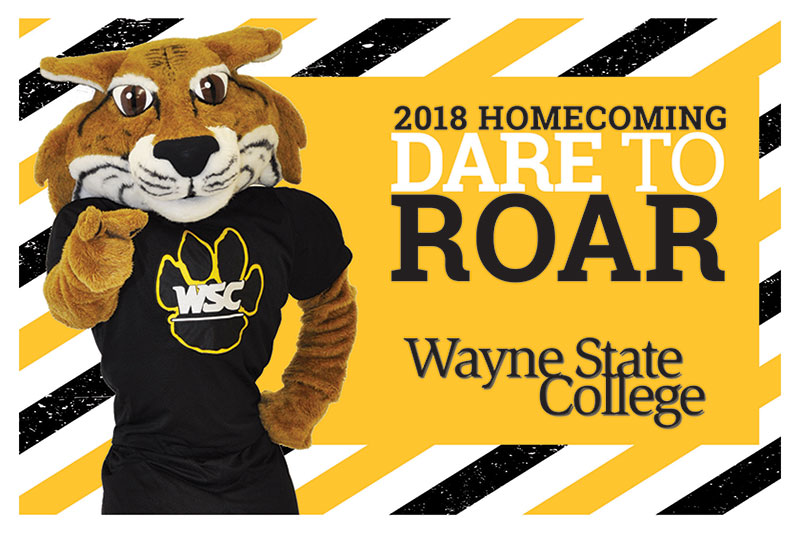 Rules
Organizations are encouraged to construct a banner to hang from their residence hall/academic building. The banner should be made of durable material, be no bigger than 4 x 6 feet. Banners should be secured tightly to the interior railings of the Student Center or the organization's preferred location. Organizations need to check with the division head of the building for permission to hang their banner, if they choose not to hang it in the Student Center.
The idea and description for the banner must be submitted by 5 p.m. Monday, Sept.10. All banners must be relevant to the 2018 Homecoming theme, "Dare to Roar." If the display fails to correspond to the theme, it will be disqualified. Creativity and use of colors are encouraged!
All banners must have the organization's name on it or will be disqualified.
All banners must be in place no later than 1:30 p.m. on Wednesday, Sept. 26. If a banner is hung in the Student Center Atrium, it can't be hung before Sunday, Sept. 23. All banners must be hung with zip ties. NO TAPE.
The banners will be judged from 3 to 5 p.m. on Wednesday, Sept. 26, and winners will be announced outside the cafeteria.
Prizes
1st Place: $50
2nd Place: $40
3rd Place: $30
Entry
Entry forms must be submitted to the Student Activities Office by 5 p.m. Monday, Sept. 10.