Special Add Request - Student
This form is to be used only if you need special permission into a class, special project or directed study.
Special permissions include:
• A closed class
• Missing prerequisite
• Instructor permission
• Above 18 hours
• A hold that restricts enrollment
• Conflicting class times
How to fill out the form:
1. Go to myWSC and click WildcatsOnline.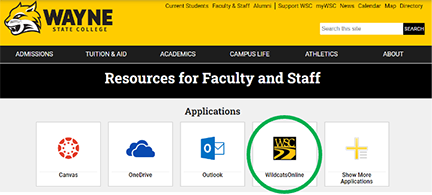 2. Select the Enrollment tab, click the Additional Resources and select Special Add Request.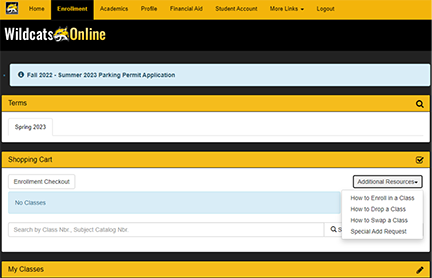 3. Fill in the form information and click Next through each page. Once you get to the last page, click Complete to submit the form.
Last Updated: 3/20/2023