Get Connected - WSC VPN
The virtual private network (VPN) extends the WSC network across the internet and enables users to send and receive data as if their computing devices were directly connected to the WSC network.
Install WSC VPN
The VPN setup process requires administrative permissions to install. Please grant yourself administrative permissions by using Make Me Admin.
Note: The VPN installation process cannot be performed while on campus. Please be sure to go through these steps while connected to the internet off campus.
1. Permission has to be granted to use the WSC VPN. To request permission, please contact the Service Center at (402) 375-7107 and provide a reason for needing access to the VPN i.e. I'm working from home and need the vpn to access X,Y,Z.
2. To use the WSC VPN, you have to be enrolled in multifactor authentication (DUO). To enroll, check out this help sheet.
3. Windows 10 Download the VPN install zip file. Open the file and double-click to open the Windows installer.
MacOS open the App Store and search Aruba VIA. Download and install the software.
5. Once at home, follow the instructions to install the VPN software.
6. When the VPN software opens, click VPN click to download.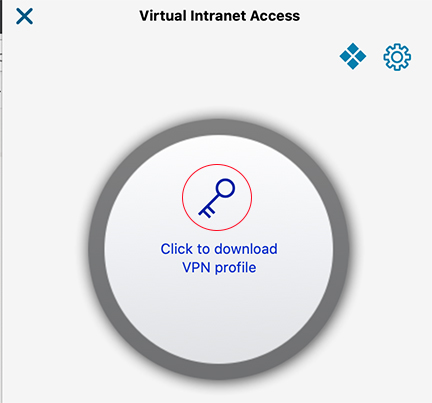 7. Type the VPN address vpn.ad.wsc.edu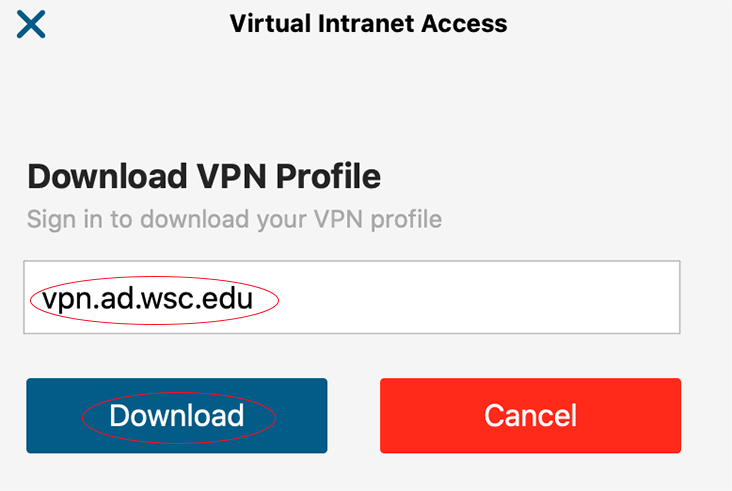 8. Select click to connect and sign in with your WSC username and password.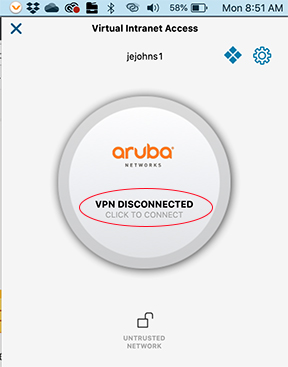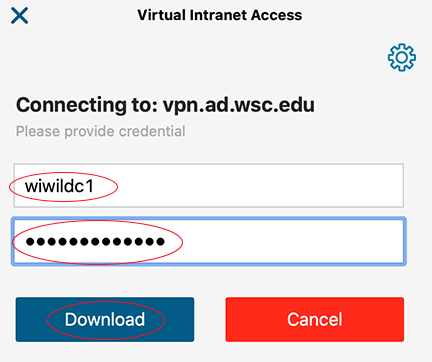 Sign into WSC VPN
1. Open Virtual Intranet Access and select Click to Connect.
2. Type your username and password
a. DUO multifactor authentication will start. If you have Push enabled you will be sent a prompt.
b. If you have a passcode, after the password add a comma and your passcode (i.e. ,111111).
c. If you want DUO to call you, after the password add a comma and phone (i.e. ,phone).
d. If you want DUO to text you a passcode, after the password add a comma and sms (i.e. ,sms). You will receive a list of passcodes. Pick one. The login will fail. Type in your username and your password with a comma and passcode added (i.e. ,1111111).
3. Once DUO is approved you will be connected to the VPN.
Last Updated: 2/11/21