View Weekly Schedule on WildcatsOnline
1. Go to the WSC home page, click on myWSC at the top, and log in.
2. Click on WildcatsOnline from the Top Applications section.
3. Select the Home tab if not already there.
4. Select View Weekly Schedule from the My Links section on the right.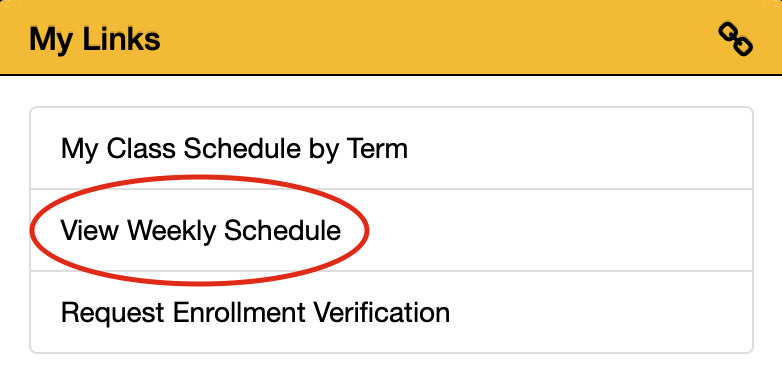 5. Use the various options to customize how you view your weekly class schedule, then select Refresh Calendar.

Once you've tweaked the schedule to show as you prefer you can screenshot it to save it or print it from your browser.
Last Updated: 11/26/2019