Request Enrollment Verification on WildcatsOnline
1. Go to the WSC home page, click on myWSC at the top, and log in.
2. Click on WildcatsOnline from the Top Applications section.
3. Select the Academics tab.
4. Select Request Enrollement Verification from the My Links section on the right.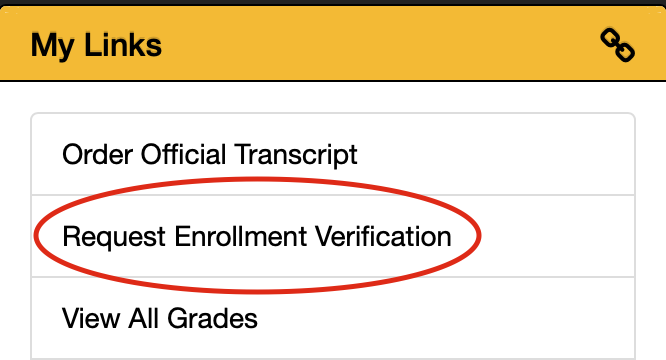 5. Fill out the info according to how you want the report to be generated and select View Report.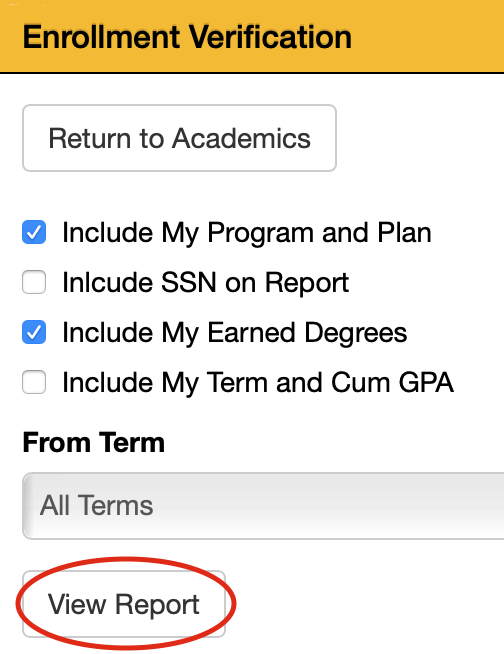 Your report will download as a PDF or open in a new tab. From there you can save it, print it, and use it as you wish.
If you have any issues with this process contact Student Financial Services at 402-375-7229.
Last Updated: 11/26/2019