View Student's Information in WildcatsOnline
1. Log into WildcatsOnline at wildcatsonline.nebraska.edu with your NUID and password.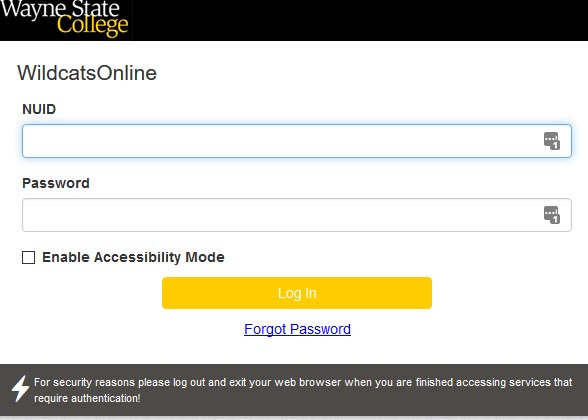 2. The student(s) whom you have been granted access to are listed in the middle of the screen with an explanation of the access you have been granted, if any.
Note: "Pending" indicates that your access has not yet been granted.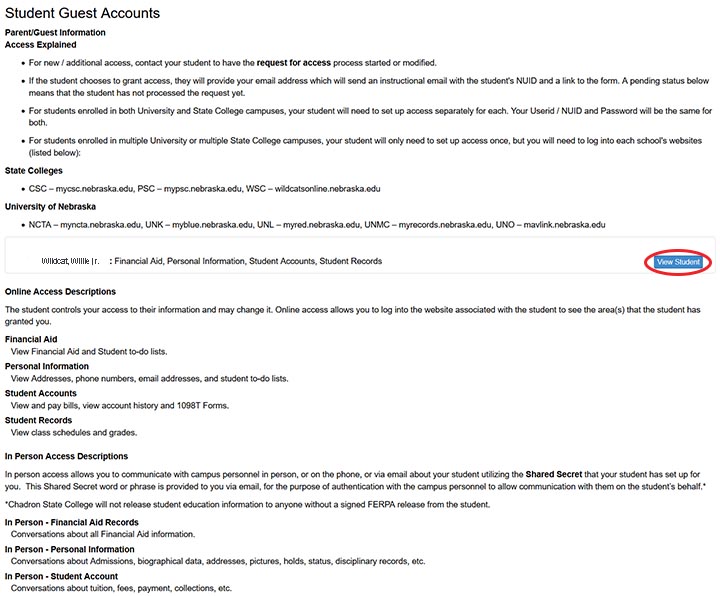 3. Click View Student to view the student's information.
Note: If you have access to a student who is or has been enrolled in more than one University of Nebraska and/or Nebraska State College campus, they will be listed here multiple times, but you will only have access for the campus(es) they have granted.
Note: If you have access to multiple students, you will only see a View Student button for the student(s) associated with the school's website that you logged into.

Last Updated: 9/9/2019