Change, Delete Parent/Guest Access
1. Go to the WSC home page, click on myWSC at the top, and log in. Select WildcatsOnline from the the Top Applications section.
2. Click the Profile tab at the top of the page and select the Parent/Guest Access button in the My Links section on the right.

3. Click the Edit button beside the parent/guest you wish to edit.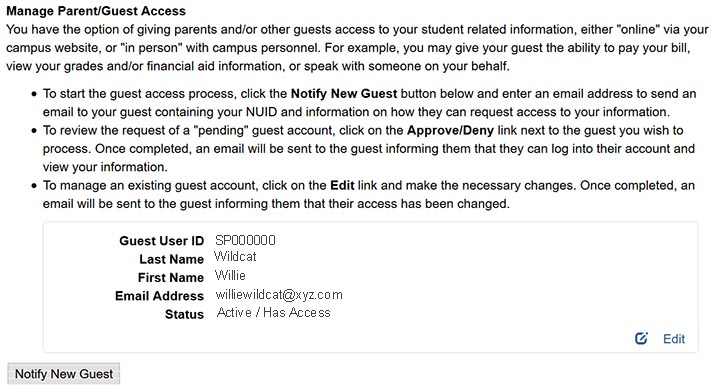 4. To change a guest's access, check or uncheck the boxes as necessary.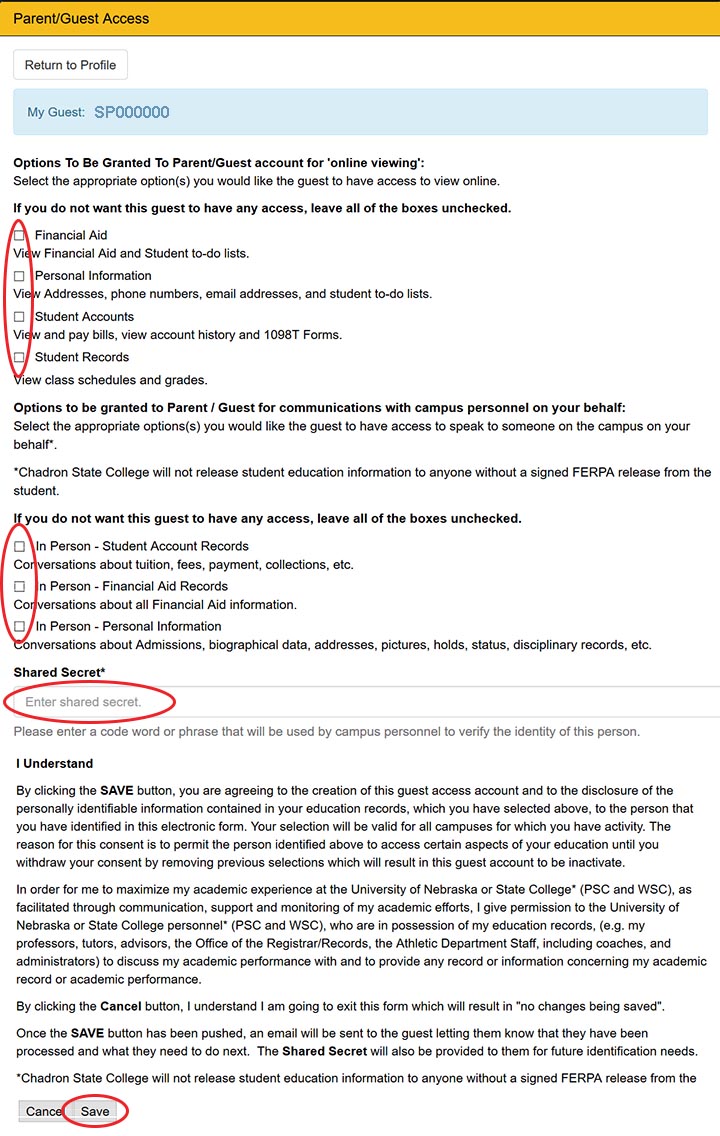 5. To remove a guest's access, uncheck all of the boxes.
Note: You will need to leave the Shared Secret, but your parent/guest will not be able to use it.
6. Click the Save button.
7. Your parent/guest will receive an email notification that their access has been modified. It is up to you to let your parent/guest know what changes you made.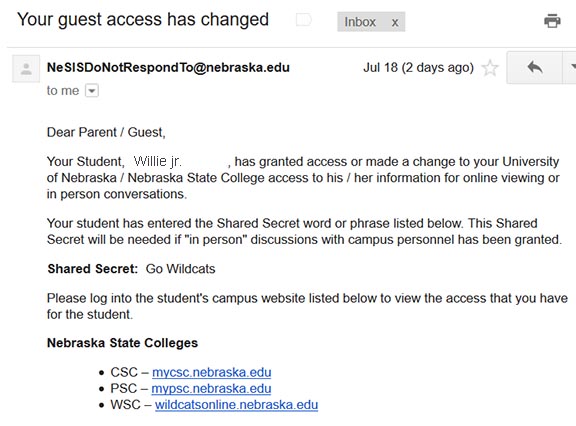 Last Updated: 9/9/2019