Grant Parent/Guest Access
1. Go to the WSC home page, click on myWSC at the top, and log in. Select WildcatsOnline from the the Top Applications section.
2. Click the Profile tab at the top of the page and select the Parent/Guest Access button in the My Links section on the right.

3. Click Approve/Deny.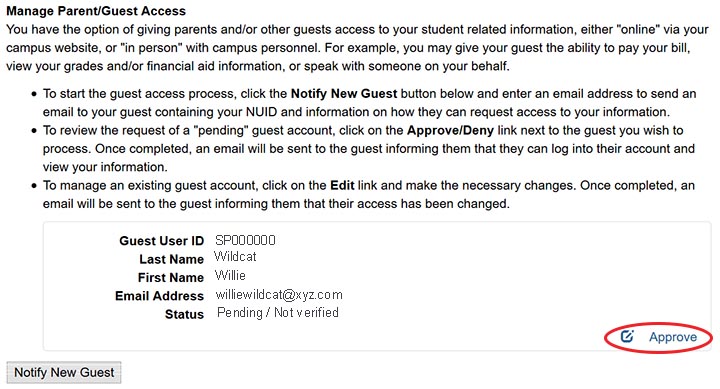 4. There are two types of access you can grant to your guest – Online and In Person.
a. Online options grant access for your guest to view your information through WildcatsOnline. The parent/guest will log into WildcatsOnline with their own NUID and password and will view your information there.
b. In Person options authorize your parent/guest to speak directly to campus personnel either in person, over the phone or via email on your behalf in the designated area(s). Your parent/guest will need to provide your Shared Secret to verify their identity.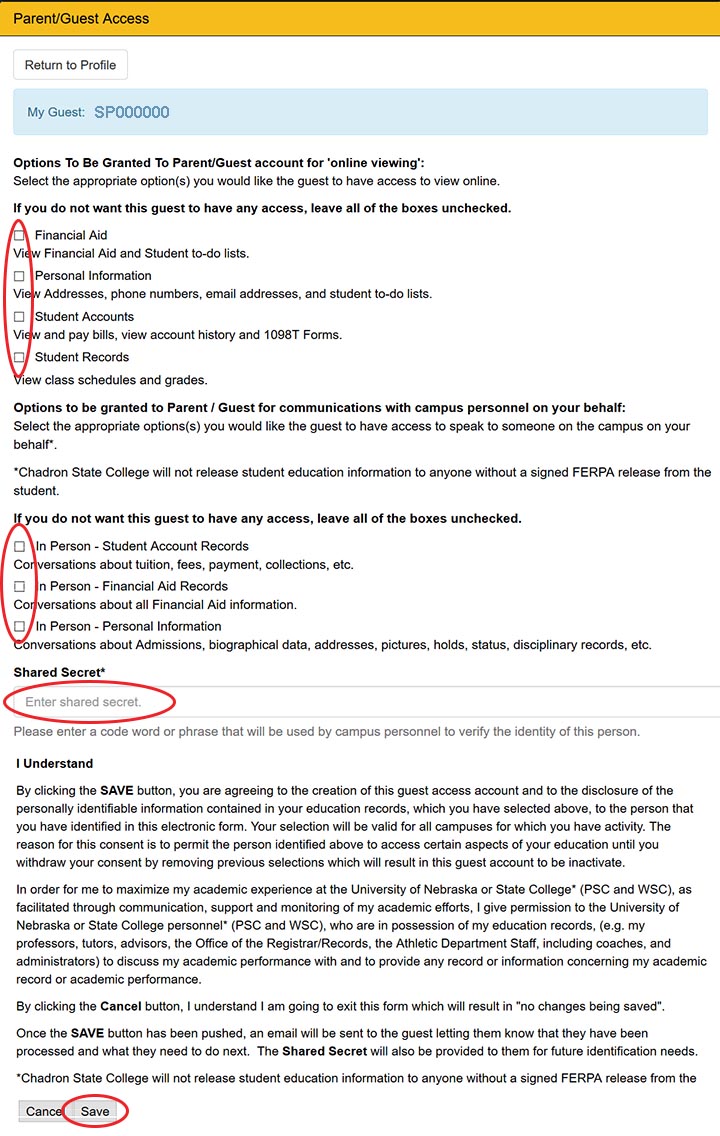 5. Review the available options and check the box(es) to choose the access you wish to grant to your parent/guest.
6. Type a Shared Secret. This will be provided to your parent/guest in an email and they will be required to provide it when speaking to campus personnel on your behalf if any In Person options are selected.
7. Click the Save button.
8. Your parent/guest will receive an email notification that their access has been set up and they can now log into WildcatsOnline to view your information.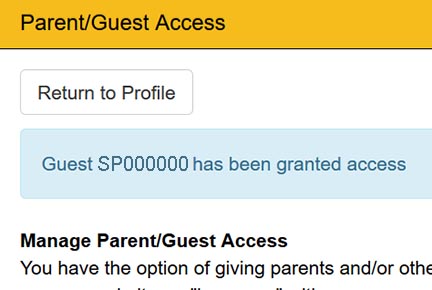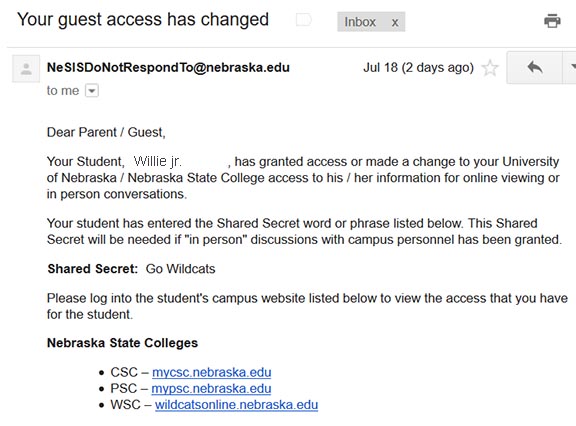 Last Updated: 9/9/2019