GroupWise - Move Archive to Outlook - Faculty/Staff
If you have a GroupWise archive and would like to have it migrated as well, we will need to collect some information from you. The archive will be migrated in a separate process within a day or two of your migration. In the Exchange system, archives are stored on the server, not your machine. This means they are accessible from the web interface as well as your desktop pc.
1. Locate your
PC Name
, by clicking on the Windows icon in the lower
left. Click on
All Programs
>
Utilities
folder >
Display Computer Name
.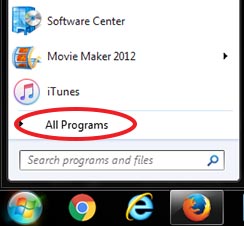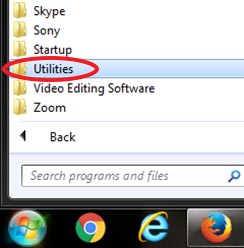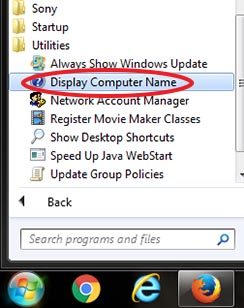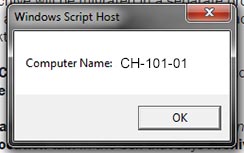 2. Locate your
Path to your GroupWise Archive
,
logging into
GroupWise >
Go to
Tools
>
Options
>
Environment
.
Select
the
File Location
tab.
In the box that says Archive directory, select and copy the path in the textbox.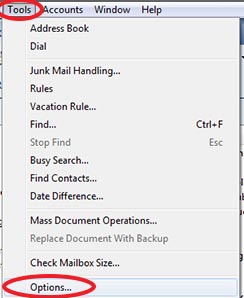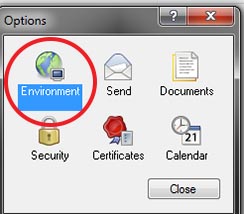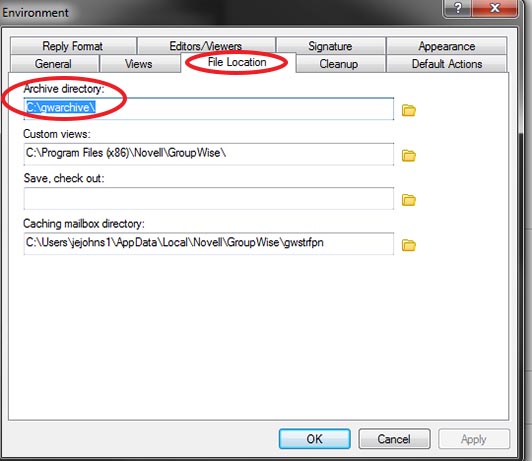 The Exchange Migration team will reply to your email request with more information about the Archive Migration process.
Last Updated: 7/21/2016