Filr - QuickStart Guide
Step 1. Login to

eCampus
Students should access Filr via eCampus.
If you have problems logging in, go to the eCampus page and click Password Help to enter the new self-service password reset system. If this does not work for you, contact the WSC Help Desk at 375-7107, or send an e-mail to helpdesk@wsc.edu.
1. Login to eCampus with your WSC Username and Password.
2. Go to the eCampus Content link. Scroll down to Files from the drop-down menu and click Filr.
3. You should be directed to another Login screen where you will enter your Network Username and Password.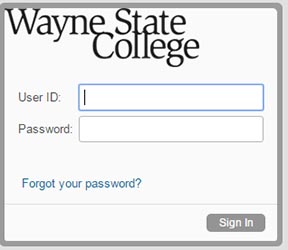 Step 2. Access My Files (J:Drive)
1. Click the My Files tab

2. Click on my_docs in the Title column.
3. Select My Documents and you should have access to the files saved on your J:Drive
Step 3. Access Net Folders (G:Drive)
1. Click on the Net Folders tab.

2. Click on G:Drive in the Title column.
3. Click on the Classes folder in the Title column to view class materials. OR Click on the folder you wish to view.
Step 4. Uploading a File
1. Locate the folder in which you wish to upload your file.
2. Click the Add Files button.

3. In the new window, click Browse to search your computer for file.
4. Select the file and click Open to instantly upload the file.
Step 5. Modifying your Profile
1. In the upper right hand corner, click your name.
2. Click on Personal Preferences, and make any necessary changes.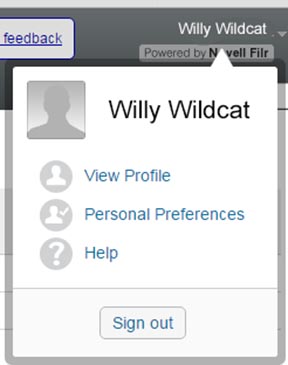 3. To save your changes, click OK.
Last Updated: 10/18/18