Filr - Quick-Start Guide
Step 1. Log In
Students should access Filr via myWSC.
If you have problems logging in, click on the Forgotten Password link on our Self Service portal to begin the process of resetting your password. If you encounter any issues contact the Campus Service Center at 402-375-7107 or e-mail servicecenter@wsc.edu.
1. Go to the WSC home page, click on myWSC at the top, and log in.
2. Click on Filr in the the All Applications section.
3. Login using your WSC username and password.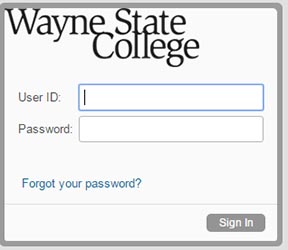 Step 2. Access My Files (J:Drive)
1. Click the My Files tab

2. Click on my_docs in the Title column.
3. Select My Documents and you should have access to the files saved on your J:Drive
Step 3. Access Net Folders (G:Drive)
1. Click on the Net Folders tab.

2. Click on G:Drive in the Title column.
3. Click on the Classes folder in the Title column to view class materials. OR Click on the folder you wish to view.
Step 4. Uploading a File
1. Locate the folder in which you wish to upload your file.
2. Click the Add Files button.

3. In the new window, click Browse to search your computer for file.
4. Select the file and click Open to instantly upload the file.
Step 5. Modifying your Profile
1. In the upper right hand corner, click your name.
2. Click on Personal Preferences, and make any necessary changes.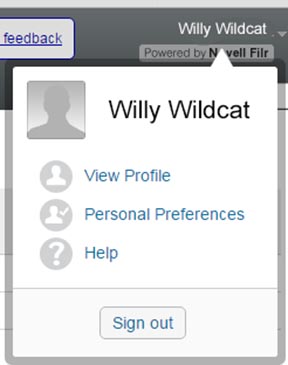 3. To save your changes, click OK.
Last Updated: 9/11/2019