Office 2016 Install - Campus Computer
1. Before you install Office 2016 make sure you have uninstalled all previous versions of Microsoft Office including 2013, 2011, 2010, and 2007.
2. To open the Software Center, open the start menu and click on All Programs.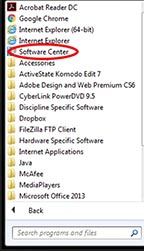 3. Click on the Software Center to open the program.
4. Under the Available Software tab, scroll down to Office Professional Plus 2016 and click Install.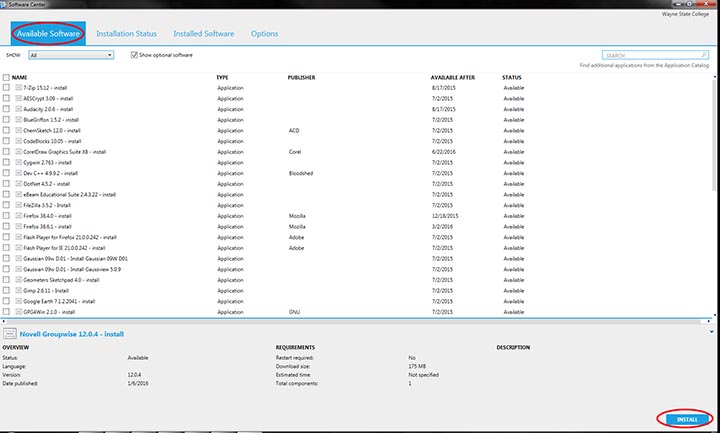 5. Under the Installation Status tab, Office Professional Plus 2016 will begin installing.
6. The installation is complete when the Status column reads Installed.
Note: After Office 2016 installs on your computer, there will be several updates for Office 2016 that your computer will automatically want to install. Allow these updates to download and then restart your computer. After these updates have been installed, your computer will have the latest version of Office 2016.
Last Updated: 9/20/2016