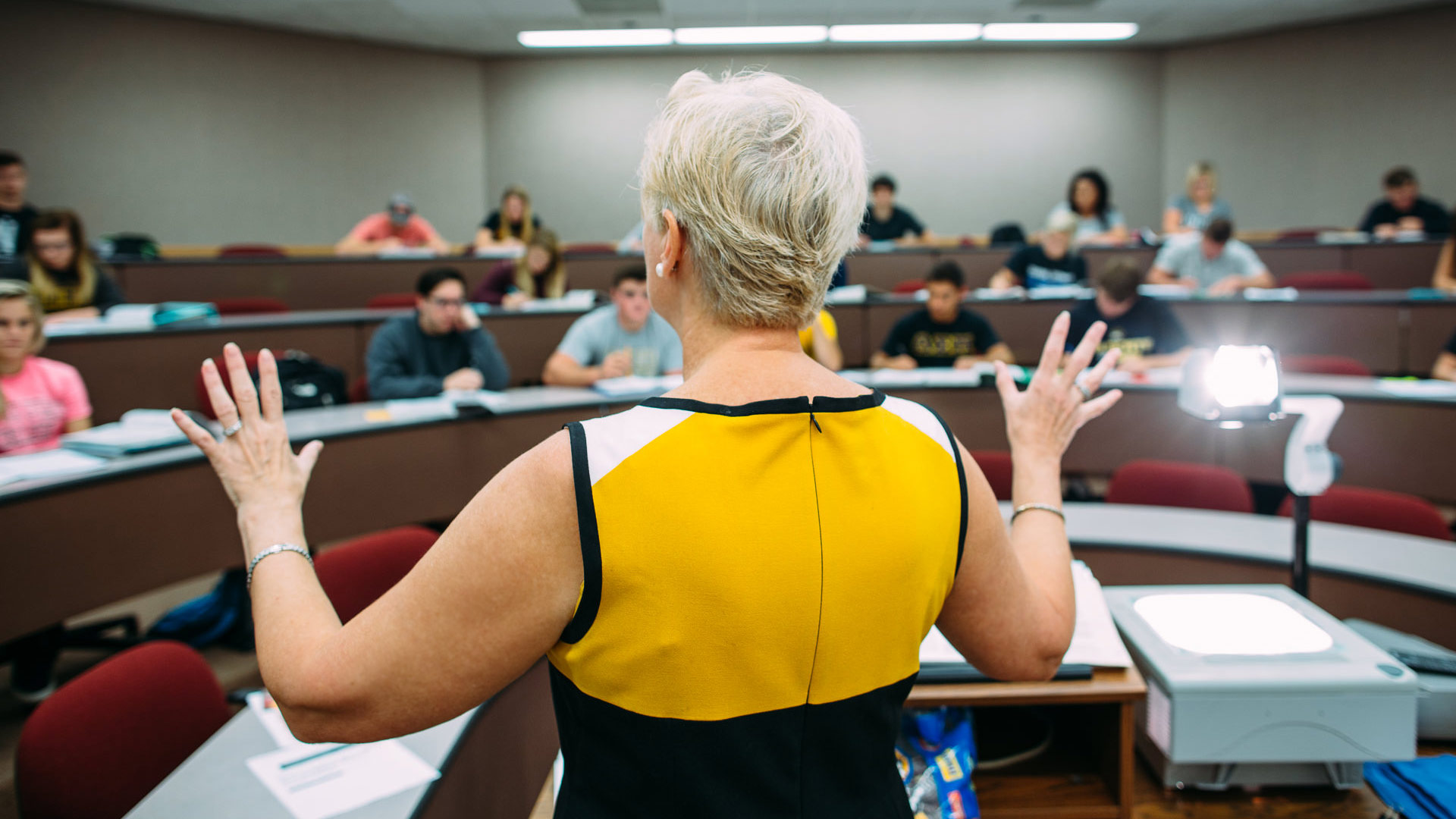 Terry J. McClain Department of Business and Economics
Our programs create graduates who are well equipped to take their place in the world of business, industry, and education.
In the Business and Economics Department, professionally qualified, dedicated, experienced and caring faculty provide a student centered learning environment. The faculty includes full-time and part-time professionals with experience in education and the business world. They hold degrees in areas such as law, accounting, finance, organizational management, management information systems, marketing, and education from universities throughout the nation. Many faculty members have previous working experience as self-employed business people, business consultants, corporate managers, tax accountants, realtors, lawyers and CPAs.
Getting an internship or looking for that special job couldn't be easier. The Business and Economics Department is the campus leader in promoting cooperative education experiences for its students. Wayne State College has a strong career services area dedicated to strengthening career planning and job placement. The Career Center oversees cooperative education internship programs, provides job search/resume/interview guidance, and coordinates on and off-campus employment interviews.
Business Competition Day - March 28, 2017
Nearly 500 students from 40 to 50 area Nebraska and Iowa high schools compete in the annual Business Competition Day every year at Wayne State College. According to event coordinator Dr. Patricia Arneson, this event is the largest academic competition held on the Wayne State College campus. Sponsored by the School of Business and Technology and hosted by Pi Omega Pi business education honorary, judging assistance is also provided by Phi Beta Lambda (PBL) and Delta Sigma Pi business organizations, the Association of Computer Machinery (ACM), and Students in Free Enterprise (SIFE).
2017 Event Material
Business Competition Day Booklet
Executive in Residence
The Executive in Residence program is an annual event that is intended to give students an opportunity to interact directly with corporate decisions makers and address real world concerns.
The speakers give presentations and lead discussions with WSC business students on topics that may include business ethics, leadership styles, corporate cultures, corporate citizenship, and the changing world of work.
Student Organizations
Honor Societies
Sigma Beta Delta
Pi Omega Pi
Clubs
Delta Sigma Pi
Phi Beta Lambda
Society for Human Resource Management (SHRM)
Take the Next Step